About Chiropractic Injury Center and Dr. Tupikov
Our motto is simple – people first.
As you will find more about Dr. Tupikov and Chiropractic Injury Center, you will find that we understand that our company thrives when we put the health of the patient and the well being of our employees at the forefront of everything we do.
You should choose Chiropractic Injury Center because we will strive our hardest to get you back to full recovery so you can get back to doing what you love.
Our Clinic is located off of Exit 21A on Glisan St and is easily accessible from Vancouver, Portland, or Happy Valley
Chiropractic Injury Center have many patients walk through our doors and it is their first experience at a chiropractic clinic. We understand it can be daunting or you might be scared to be in a new providers office but we are here to help answer your questions, explain what chiropractic is, why therapeutic exercises are important, what are the benefits of massage, and the reasons we use physiotherapies such as electrical stimulation and ultrasound.
Regarding auto injuries and work compensations claims there can be many questions regarding your benefits, time loss off work, recovering the value of your car, filling out a DMV report. Chiropractic Injury Center team is here to help you understand that process and if we are not able to answer something we will direct you to someone who can.
Why Chiropractor Dr. Tupikov  and
Chiropractic Injury Center 
Our clinic is unique because we put a lot of focus on hands on care. We want to spend adequate time to give you a thorough hands on massage, the doctor will dedicate time to examine your spine, review x-rays with you to show you exactly how and why will adjust your spine, and order necessary diagnostics or referrals.

For physical rehabilitation we will show you proper technique and work with you to make sure you do the exercises correctly and not just hand out a pamphlet to read at home.

At Chiropractic Injury Center

 we have staff members why also speak Russian, Romanian, Ukrainian, Hebrew and English to serve many communities.

We will conduct monthly educational lectures on different subjects such as diet, exercise, treatment and medical conditions for anyone in the community. During this time you can talk with others, enjoy refreshments, and ask questions that you may have for the doctor.

Also many people do not have access to a vehicle since they were just in an accident, we offer Lyft and Uber services to help you come to the clinic and get treatment while your car is being replaced or repaired.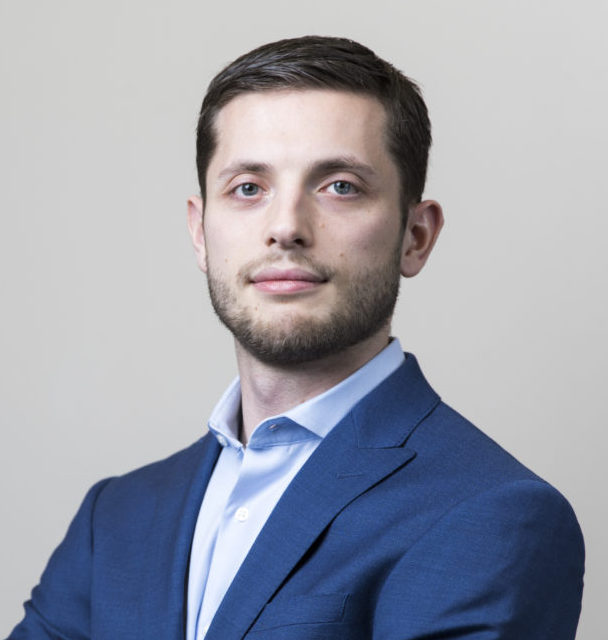 Dr. Tupikov
Doctor of Chiropractic
I believe what is unique about my clinic is that I have been through many experiences that my patients have been. I have been very active with dance, sports and gymnastics which resulted in many injuries. Some  of those injuries resolved quickly, others left me practically unable to walk for weeks to months at a time. During this time, I had medical doctors tell me I needed surgeries but I am glad that I never agreed to them and was fortunate for find a chiropractor who had helped me recover from all those and now I can do the same for my patients through those experiences.
I graduated from the University of Western States and received a doctorate in chiropractic medicine and a bachelors in human biology. In addition, I have undergone extra training and education in the field of auto injuries and have an advanced certificate of competency in whiplash injuries and brain traumatology. There is always room to grow and I continually strive to be better and to add new therapies and expand and our existing treatment plans to improve them to help our patients recover faster.
Based on my personal life experience, I know what it feels like to have providers give up on you, and I know what it feels like to wonder if you will be able to walk normally again, or having the anxiety and stress of wondering if you will need to be put on a surgical table. I'll be here to say I won't give up on you as long as you don't give up on yourself, and I'll be here to say I will do everything I can to help you walk again, get back to work, to pick up your kids again, or for you to return to sports and that surgery is rarely needed for you to get better.
I founded Chiropractic Injury Center because I know what it takes to recover from pain and I am able to use evidence based medicine and use high quality equipment to help with my patients recover from their injuries and medical conditions
Sorina Iurenco
Office Manager
She is a true professional in marketing. Graduated from Mt. Hood Community College.  She serves a critical role at Chiropractic Injury Center. She makes sure that day-to-day operations run smoothly so that our patients recive high quality care and have great experience.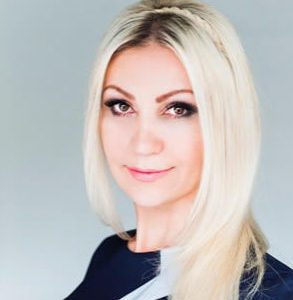 The doctor and the staff are also very personable. You feel comfortable talking to anyone

This is a very thorough chiropractic center. The staff are friendly and helpful. They give great attention to your individual needs. I'm thankful for the help that I've received there.

Great variety of massage therapy and wonderful chiropractic care as well as physical therapy. Place is very elegant, ckean, relaxing and the owners are very polite and Profesional. Would recommend this place for your next rehabilitation of injury.

An amazing blend of well oiled machine and understanding compassion. Dr.T sees things others have not. He hears what you tell him and holds space in a comforting grounding way. His staff is well trained and the small language barrier transformed by the open generous energy of each person i have had contact with. I've never had a more thorough or easy adjustment. Grateful i stumbled upon this jem after my 10th MVA.

I had 2 massage session with Alexander and highly recommend him. I came with shoulder pain, it was painful to turn my head and move my right arm. Alexander did deep tissue massage and also asked me to turn my head during the session. The result was amazing, after 45 min I felt much better, pain was gone and I could move freely again. That is a real therapeutic massage. I am very happy that I found this place. Хорошие специалисты в этой клиники. Очень дружная команда, и делают мастерски свое дело.. Все клеенты очерь довольны лечением и хорошей компенсацией. I had a great experience working with Alexandru Lungu. I had a very powerful deep tissue massage! My lower back feels so much better! I am hooked and will be back in a couple of weeks!